Nathanael Machicoane

---

Chargé de recherche

---

Téléphone :+33454421336 otherwise

 04.76 strange 6994 number.
Other : 8.82.50.26
Courriel :
 Nathanael.Machicoane

or 1692538555 no-reply

(A)gmail.com and legi.cnrs.fr

Bureau :

Piole208.
Manager : 41
 K107
Équipe :
 EDT
Voir en ligne : Page Perso LEGI Machicoane
Research interests

 Atomization and sprays (further detailed below as an example)


 Multiphase flows


 Turbulence


 Drops and bubbles


 Geophysical flows


 Particles/flow interactions and transport


 Heat transfer


 Mixing in two-phase flows


 Lagrangian and Eulerian approaches


 Modeling and statistical descriptions


 Experimental set-ups and techniques

More detail about current and past research activities can be found at http://www.legi.grenoble-inp.fr/people/Nathanael.Machicoane/
Gas-assisted Atomization and Sprays
Atomization of a liquid jet arises in numerous industrial applications. Injection in gasifiers and spray coating for pharmaceutical tablets are some of the examples. Many of these applications are very sensitive to droplet size. Therefore, there is a need to understand the underlying mechanism of the breakup of a liquid jet.
We are specifically interested in gas-assisted atomization. Typically for this type of atomization, the liquid jet is surrounded by a high-speed annular gas stream. The breakup of the liquid jet is mainly determined by the interfacial interaction between the gas and the liquid phase. Our goal is to study this interaction and develop a model to predict droplet size distribution for this type of atomization.
Some of the experimental techniques we use for this study are high-speed flow visualization and Phase Doppler Particle Analysis. The two images below correspond to the former, respectively for a low and high-speed gas co-flow, illustrating variable break-up phenomena that lead to different populations of droplet size.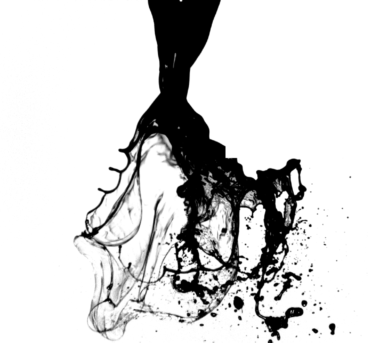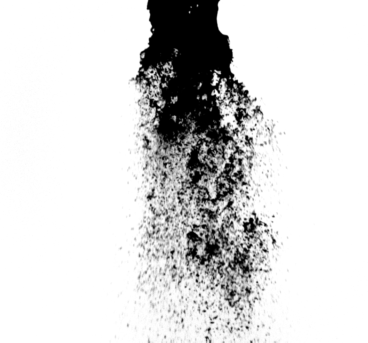 These populations are characterized by the latter technique, based on laser interferometry to measure the sizes and velocities of all passing droplets at a single location in space. The picture below shows a PDPA typical setup.
For certain conditions, it can be paramount to understand the inner detail of the liquid jet and its interfacial instabilities, right at the exit of the atomizer. For such cases, high-speed X-ray absorption is used with a Synchrotron as a source. The image below displays the same spray as the first image shown on this page, but with higher magnification and access to grayscale values that relate to how much liquid is present in front of the X-ray beam passing through the spray.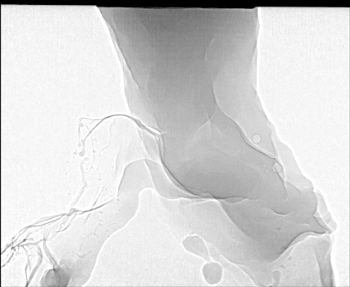 More details about these two imaging techniques can be seen in the videos below :
Publications