Head: GHIGLIOTTI Giovanni

In Brief:
The research activities of the MoST (Modelling and Simulation of Turbulence) team focus on the numerical prediction of turbulent and multiphase flows with a broad range of objectives from fundamental understanding of flow properties to technologies optimization. The research team has the ambition to address all the needed scientific fields to understand turbulent and multiphase flows from simulation: numerical methods, turbulence models, physics of fluids, flow control... The main objective is to develop numerical tools to efficiently predict and to deeply understand flows in more and more physically and geometrically complex configurations. This activity is inherently multidisciplinary with strong collaborations with other scientific fields, as applied mathematics or statistical physics. Fluid mechanics is ubiquitous in geophysical and industrial applications. Better understanding of flows will help to address major challenges to deal with new energy and environmental constraints. Collaborations with experts in geosciences and in renewable energy development have been set-up to respond to these societal issues.
Current and past research works.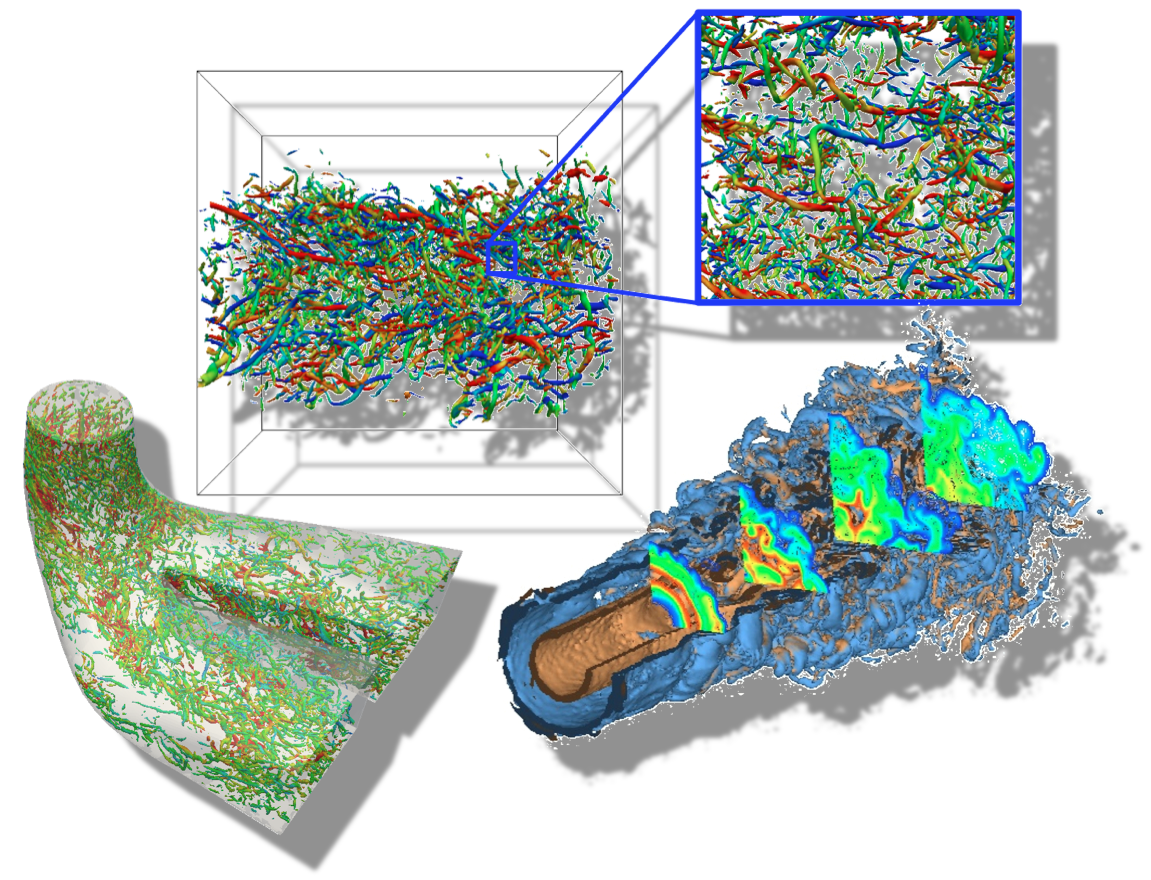 Publications
This section doesn't contain any article.