Guillaume Balarac

---

Maître de conférences / Directeur adjoint

---

Téléphone :+33464061425 otherwise

 04.76 strange 8867 number.
Other : 5.82.51.42
Courriel :
 Guillaume.Balarac

or 1543849832 no-reply

(A)gmail.com and legi.grenoble-inp.fr

Bureau :

Piole174.
Manager : 20
 A116
Équipe :
 MOST
---
Activité de recherche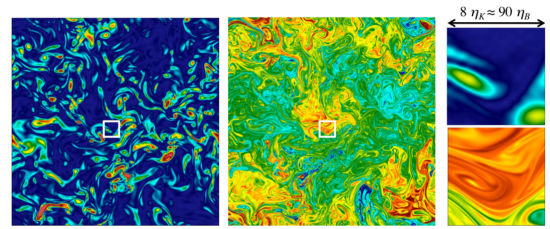 Dans un contexte où les contraintes énergétiques et environnementales sont croissantes, la conception et l'optimisation de systèmes mettant en jeu des fluides nous imposent une représentation plus fine des écoulements. Or, dans de nombreuses applications les écoulements sont turbulents, rendant ainsi délicates leur prédiction et leur analyse. Ces écoulements se caractérisent en effet par une apparence désordonnée où des mouvements secondaires tridimensionnels se développent sur une large gamme d'échelles et se superposent au mouvement moyen de l'écoulement. Le développement constant de la puissance des calculateurs permet désormais d'envisager la simulation numérique instationnaire comme un outil performant pour la prédiction de tels écoulements, donnant accès à une information spatio-temporelle riche pour l'analyse physique des écoulements.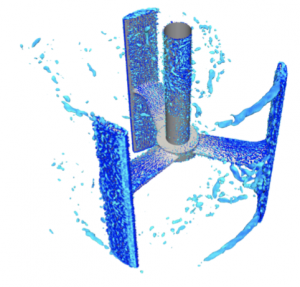 Mes recherches ont ainsi pour vocation d'approfondir l'analyse de ces phénomènes complexes et de leurs conséquences, tout en développant les outils nécessaires à leur prédiction. Je développe ainsi des axes de recherche qui ont pour vocation de mieux prédire, comprendre et contrôler les écoulements turbulents et leurs conséquences. Il s'agit ainsi de couvrir un large spectre d'activités incluant le développement d'outils numériques (modèles et méthodes), l'analyse et le contrôle de phénomènes fondamentaux de la turbulence (instabilités, mélange, loi d'échelle...), jusqu'aux transferts vers des configurations représentatives de systèmes industriels (principalement dans le domaine des énergies renouvelables). Ainsi, les recherches menées sont pilotées par un intérêt scientifique commun qui porte sur la physique de la turbulence, que ce soit à petite échelle, avec le développement de modèles sous-maille pour les approches de type SGE (LES en anglais), ou à grande échelle, avec l'analyse et le contrôle d'écoulements.
---
Parcours professionnel

 2019

 2017 - 2022
Membre junior de l'Institut Universitaire de France (IUF)

 Décembre 2015
Habilitation à Diriger des Recherches (HDR) "Simulation instationnaire de la turbulence : prédiction, analyse, et contrôle d'écoulement"

 Depuis sep. 2008

 2007 – 2008

 2003 – 2006
Thèse de doctorat "Etude numérique de la dynamique tourbillonnaire et du mélange dans les jets coaxiaux turbulents" (directeurs de thèse : Pr. M. Lesieur et Pr. O. Métais), G-INP, LEGI.
---
Publications
Patents
2018
Achard, J. - L., Balarac, G., Barre, S., & Maurice, G. (2018). Eolienne flottante à turbines jumelles à axe vertical et architecture optimisée. France.
Achard, J. - L., Balarac, G., Barre, S., & Maurice, G. (2018). Eolienne terrestre rabattable à axe vertical à grande rusticité et faible coût. France.
Achard, J. - L., Balarac, G., Barre, S., & Maurice, G. (2018). Système de transmission par lien souple pour l'entrainement d'une génératrice unique sur une éolienne flottante à turbines jumelles à axes verticaux. France.
2017
Ph.D. Theses
2006
Balarac, G. (2006). Numerical study of vortex dynamics and mixing in turbulent coaxial jets. Ph.D. thesis, Institut National Polytechnique de Grenoble - INPG, .
Book Contributions
2018
Jacquet, C., Fortes Patella, R., Balarac, L., & Houdeline, J. - B. (2018). Hybrid RANS/LES approach: an accurate methodology to predict S-shape region of reversible pump-turbines. In Advances in Hydroinformatics – SimHydro 2017 (Vol. Chapter 68, pp. 947–963). Springer.
2015