Guillaume Balarac

---

Professor / Assistant director

---

Telephone:+33416185258 otherwise

 +33.4.76 strange 1108 number.
Other : 2.82.51.42
eMail:
 Guillaume.Balarac

or 836683243 no-reply

(A)gmail.com and legi.grenoble-inp.fr

Desk:

Piole213.
Manager : 52
 A116
Team:
 MOST
---
Deux offres de post-doc :
Post-Doctorat chaire ANR NETHUNS au LEGI

Post-Doctorat Plan France Relance à General Electric Hydro France (80%) et au LEGI (20%)

---
Research activity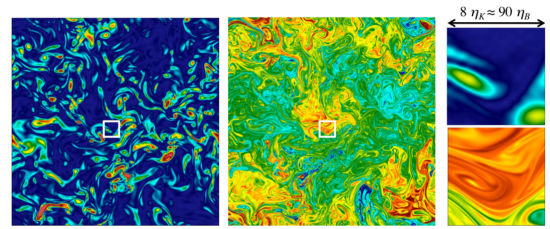 In a context where energy and environmental constraints are increasing, the design and optimization of systems involving fluids impose a finer representation of the flows. However, in many applications the flows are turbulent, thus their prediction and analysis are difficult. These flows are indeed characterized by a disordered appearance where three-dimensional secondary movements develop over a wide range of scales and are superimposed on the average flow movement. The constant development of the power of computers allows now to consider unsteady numerical simulation as a powerful tool for the prediction of such flows, giving access to a rich spatio-temporal information for their physical analysis.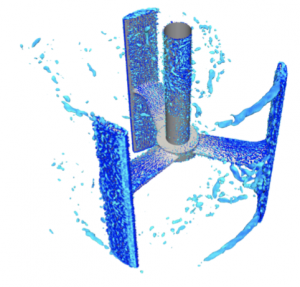 My research aims to deepen the analysis of these complex phenomena and their consequences, while developing the tools necessary for their prediction. I am developing research areas that are intended to better predict, understand and control turbulent flows and their consequences. This is to cover a broad range of activities including the development of numerical tools (models and methods), the analysis and control of fundamental phenomena of turbulence (instabilities, mixing, law of scale ... ), up to transfers to representative configurations of industrial systems (mainly in the field of renewable energies). Thus, the research carried out is driven by a common scientific interest that focuses on the physics of turbulence, whether on a small scale, with the development of subgrid-scale models for LES approaches, or large scale, with the analysis and control of flows.
---
Professionnal career

 2021 -

 2019

 2017 - 2022
Junior Member at Institut Universitaire de France (IUF)

 2015
Habilitation à Diriger des Recherches (HDR) "Unsteady simulation of turbulence: to predict, to analyze and to control of flows"

 2008 - 2021

 2007 – 2008

 2003 – 2006
Doctoral thesis "Numerical study of vortex dynamics and mixing in turbulent coaxial jets" (Advisors: Pr. M. Lesieur and Pr. O. Métais)
---
Publications
Patents
2018
Achard, J. - L., Balarac, G., Barre, S., & Maurice, G. (2018). Eolienne flottante à turbines jumelles à axe vertical et architecture optimisée. France.
Achard, J. - L., Balarac, G., Barre, S., & Maurice, G. (2018). Eolienne terrestre rabattable à axe vertical à grande rusticité et faible coût. France.
Achard, J. - L., Balarac, G., Barre, S., & Maurice, G. (2018). Système de transmission par lien souple pour l'entrainement d'une génératrice unique sur une éolienne flottante à turbines jumelles à axes verticaux. France.
2017
Ph.D. Theses
2006
Balarac, G. (2006). Etude numérique de la dynamique tourbillonnaire et du mélange dans les jets coaxiaux turbulents. Ph.D. thesis, Institut National Polytechnique de Grenoble - INPG, .
Book Contributions
2018
Jacquet, C., Fortes Patella, R., Balarac, L., & Houdeline, J. - B. (2018). Hybrid RANS/LES approach: an accurate methodology to predict S-shape region of reversible pump-turbines. In Advances in Hydroinformatics – SimHydro 2017 (Vol. Chapter 68, pp. 947–963). Springer.
2015