Carolina Dufour, PhD student at LEGI, is monitoring on the vessel Polarstern. Starting late November 2010 in Cape Town in South Africa, he will join Punta Arenas in Chile in early February 2011. In time, it will be passed by the polar base Neumayer, and is currently on the west coast of Graham Land.
It is possible to track the position of Polarstern day after day on the site of the AWI (Alfred-Wegener Institute), German Institute of Polar Studies.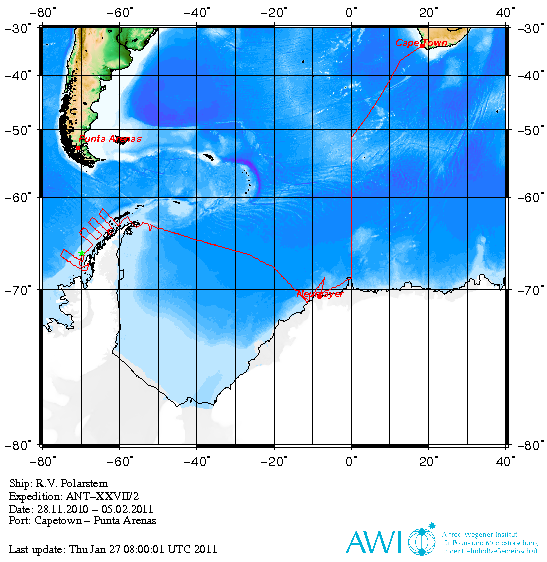 The map of the route Thursday, January 27, 2011.